TimeStory 3.4 Release Notes
August 10, 2023
Version 3.4 is out, with support for weekend colors and a new way to visually highlight and connect event-attached images, plus a handful of smaller updates and fixes.
Weekend Colors
You can now set a different background color for weekends, a long-requested feature useful for anyone doing project schedules.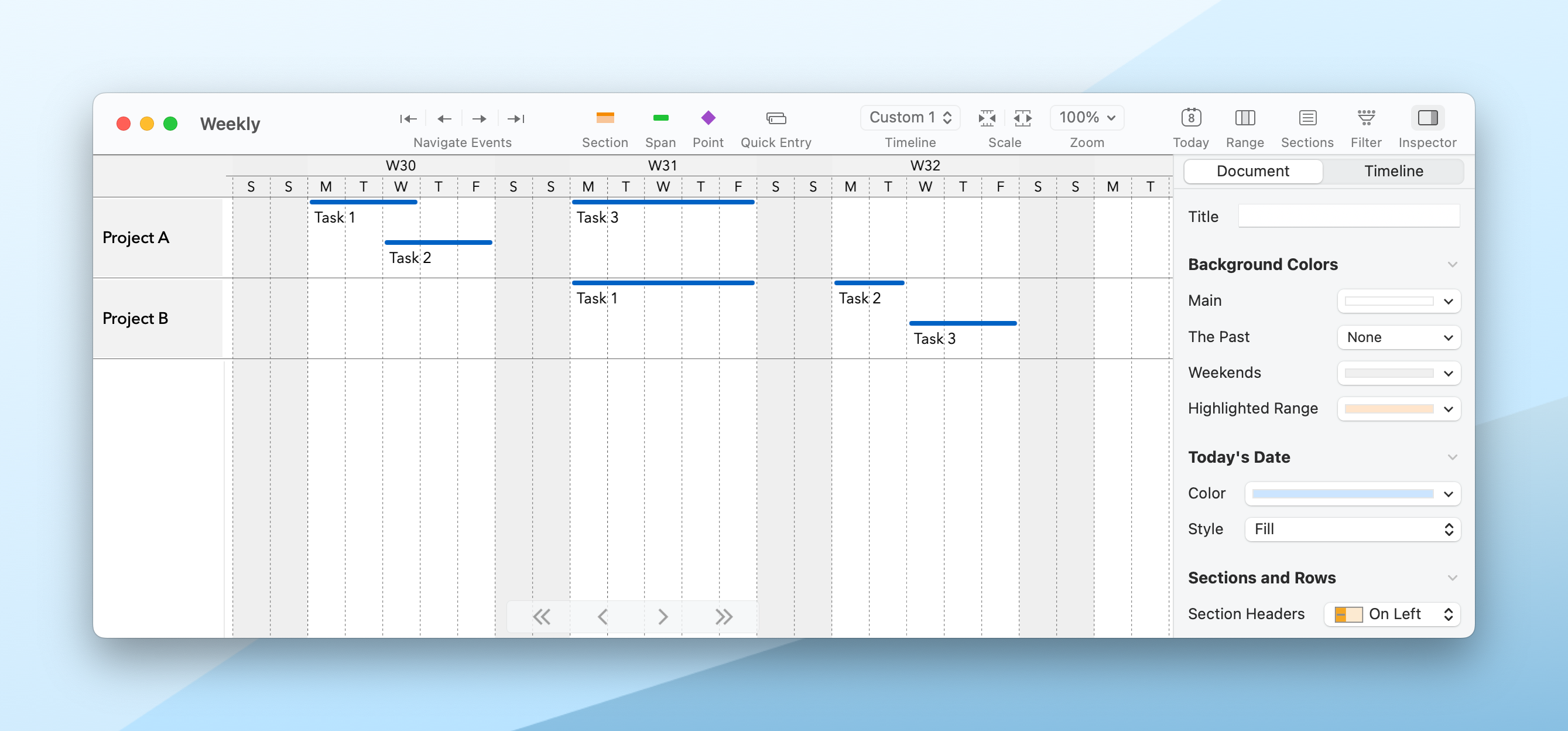 (These colors are hidden when you switch views to monthly, quarterly, or yearly views.)
Image Borders and Connections
TimeStory allows you to attach one or more images to an event, positioning those images however you like relative to that event. With 3.4, you can now also configure a border around an image, and a line connecting it to its event, for clarity when you have multiple nearby events or images. You'll now find this in use in the updated example timeline "The Exploration of Mars":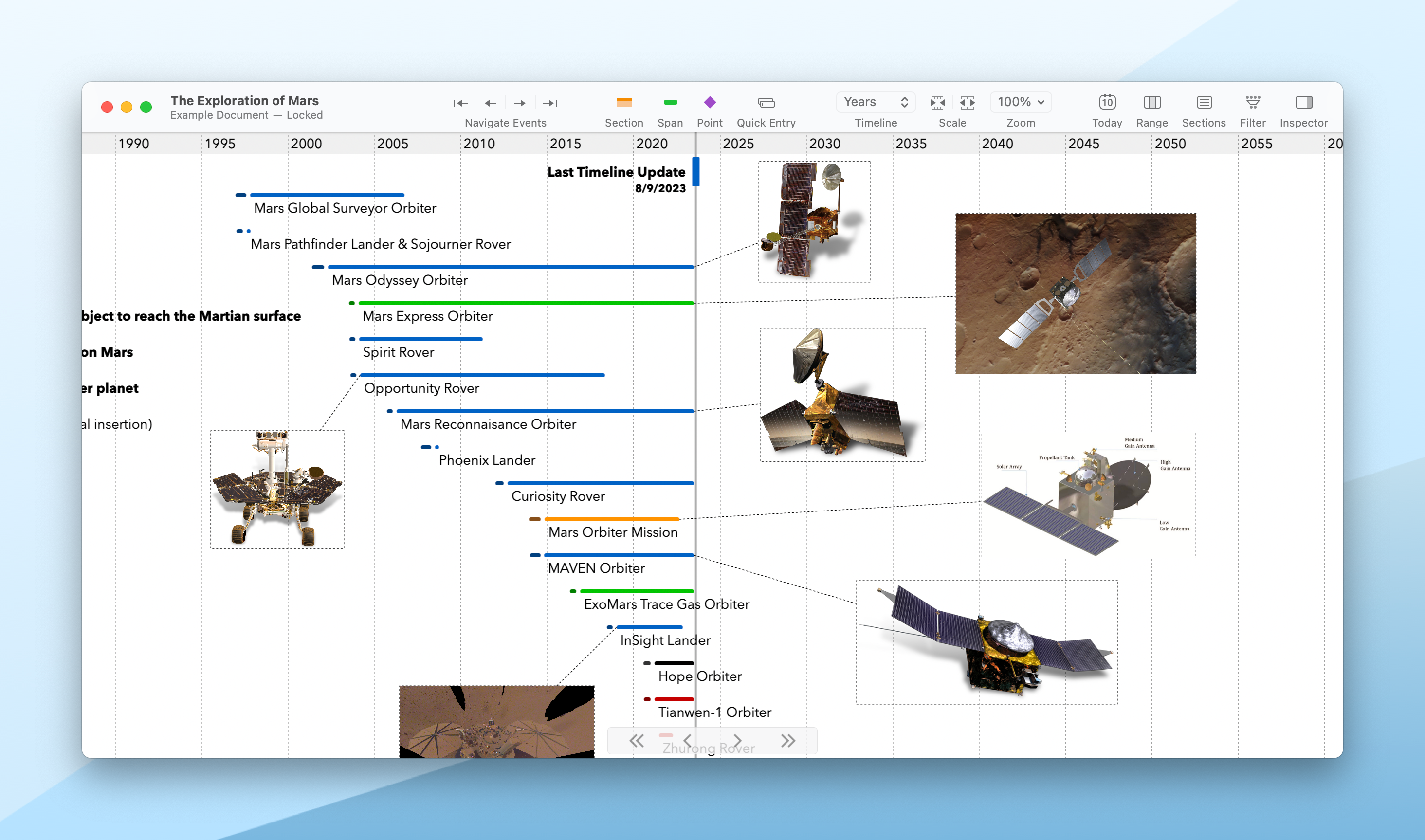 Images now also support the same Copy/Paste Style, Set Default Style, and Apply Default Style as events and sections, so it's easy to adopt this throughout your existing timelines.
Fixes and Other Updates
If you change the setting in Style > Language and Regional Style for Dates, the change is now saved in your document. Previously, saving and reopening the document would always revert to use your system settings.
That setting was also inconsistently applied: it would immediately take effect for visible dates in your document, but not for the little tooltips which appear as you drag or resize events; this has been fixed.
If you have today's date highlighted, or a specific date range highlighted, these highlights will no longer extend the size of your document for printouts or exports. That is, if you have a bunch of events in the year 2000, and turn on Highlight Today for some reason, and then request an export of the entire document, that export will just contain 2000 rather than 2000, then a couple decades of blank space, then a useless vertical stripe.
If you use System Settings to change the first day of the week, any open timeline with week gridlines enabled will now immediately update. Previously, it didn't update until something else changed, or you re-opened the document.
Images now support Command+click and Select All, like sections and events, and have a context menu (right-click menu) for common actions.