TimeStory 3.1 Release Notes
January 13, 2023
A new Welcome Window
TimeStory's Welcome Window has been completely redesigned, with previews for recently-opened files, built-in examples, and document templates, in a new, cleaner look.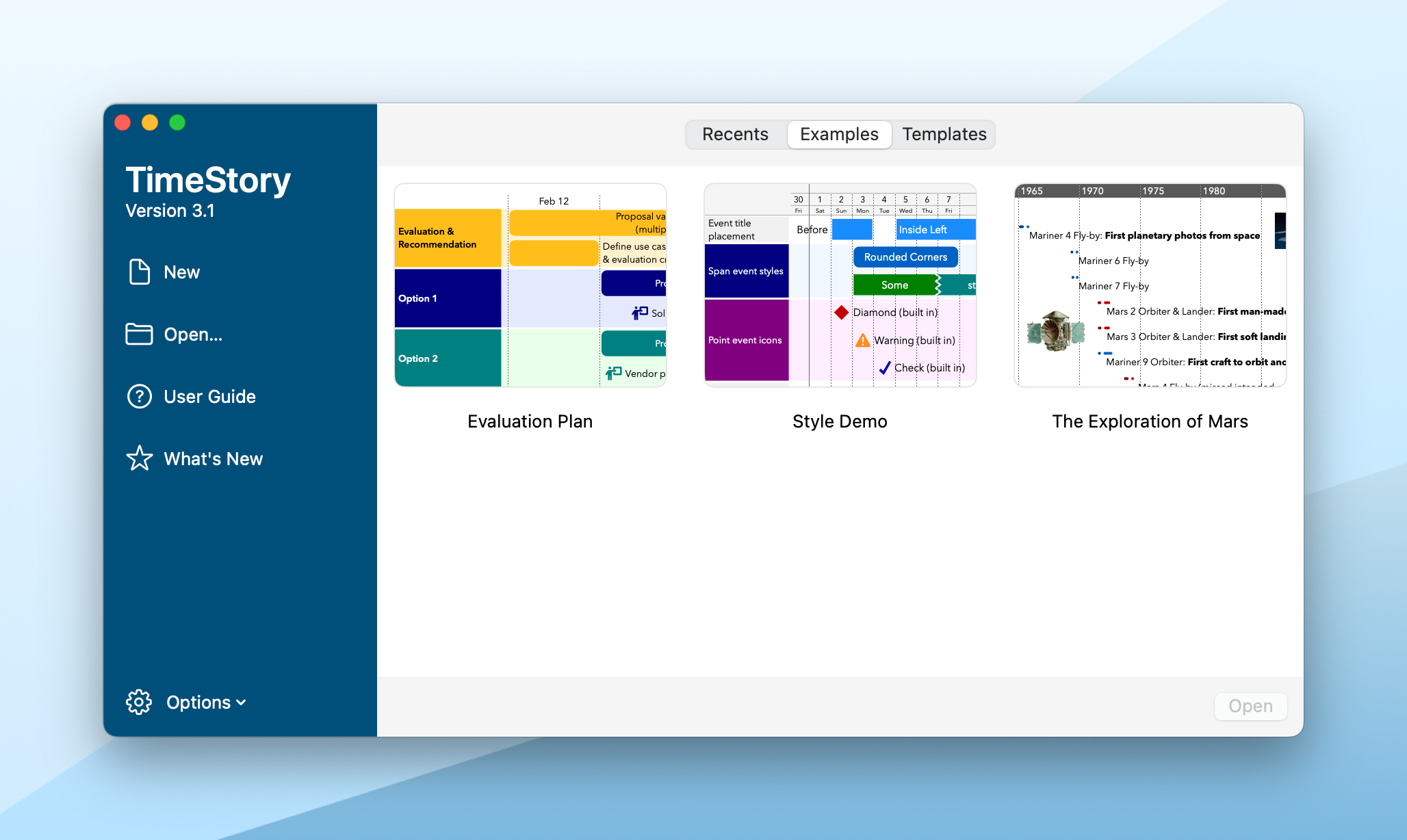 This window appears whenever you launch TimeStory without an open document (although you can configure this), or when you choose Window > Welcome to TimeStory or File > New from Template.
Refreshed Icons window, and Icon Packs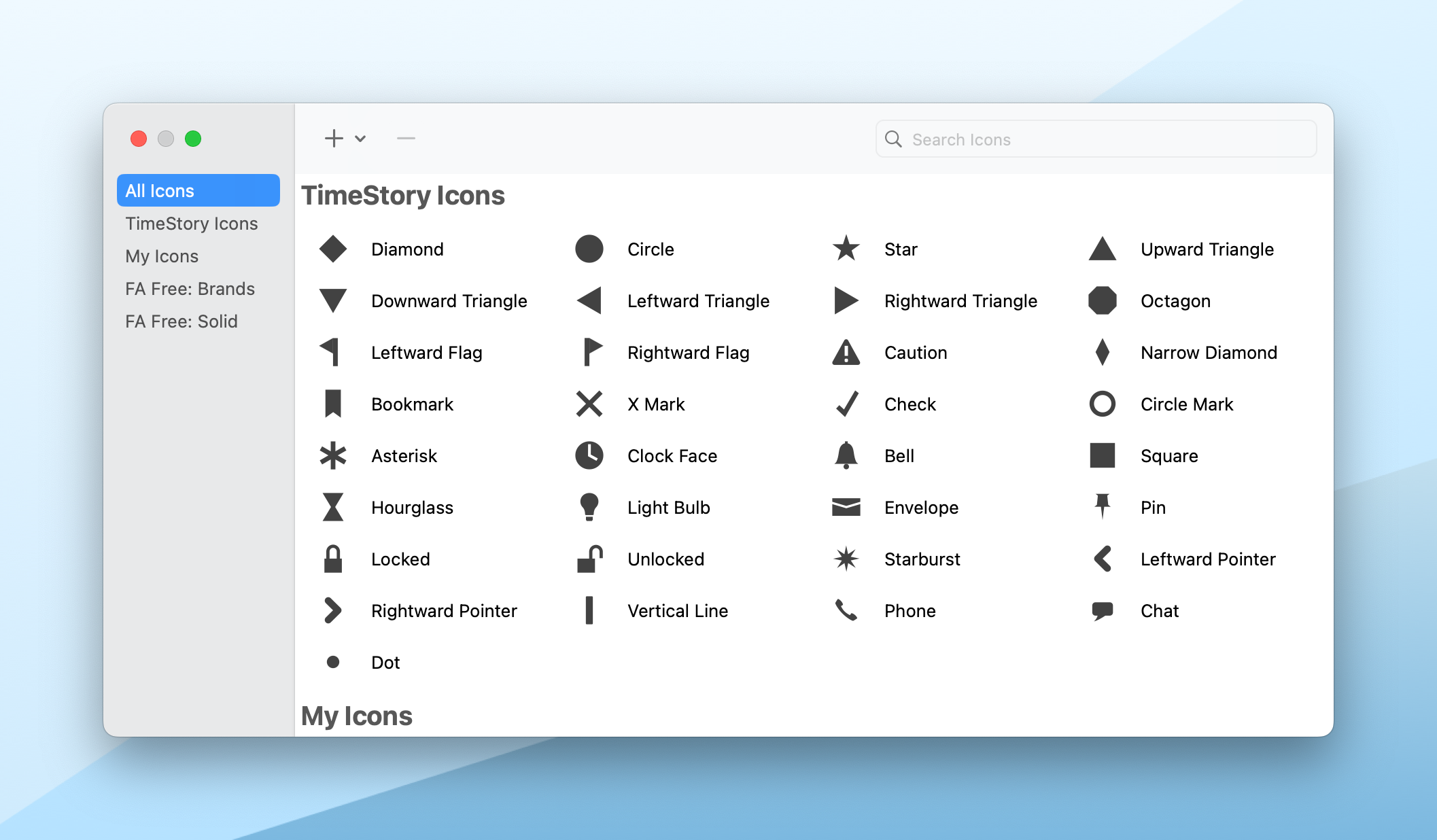 In the Point Event Icons window, your icons are now grouped into sets, which can be easily browsed on in the sidebar on the left. As before, you'll find TimeStory Icons, the built-in set of general icons which are always available, and My Icons, where you'll find any icons you individually added in this or previous versions of TimeStory.
And, new to 3.1, you can also use icon packs, which are single-file collections of any number of icons, prepackaged for easy installation, update, and removal.
With 3.1, I'm also releasing the first three free icon packs, which collect the entire set of SVG icons from FontAwesome Free, so you can quickly add hundreds of icons to your library. Download them, and learn more, at Icon Packs.
(FontAwesome Free is a popular, open-source icon set, widely used on the Web. TimeStory isn't affiliated with that project; I just frequently use and recommend them as an icon source.)
Other updates and fixes
You can now import CSVs via Shortcuts, with the new Import from CSV action. This supports custom column lists, just like the GUI.
Improved SVG support, fixing some problems that TimeStory had with certain specific SVG images.
When you edit an event's title in the Inspector, mixed fonts (e.g. partially bold or italicized text) in the parts of the title you don't change are preserved.
When you have an event or section with an empty title, then use the Inspector to set it to a non-empty title, its font is no longer reset to a wrong value.
Horizontal gridlines which extend into the spaces between left-side section headers are now drawn consistently with the body of the timeline; in 3.0, they would often appear with a slightly different shade or thickness.
In the timeline header, the "Year" labeling now always adds the era ("BC", for example, but it depends on your system settings), to year numbers before 1 CE (1 AD).
In the timeline header, the "Year" labeling now displays years 2, 20, and 200 as those numbers, rather than 0002, 0020, and 0200. (When combined with months, the four-digit form is still used, so that 1/2 can't be confused with 1/0002.)
Fixed a couple of issues, which only appear on macOS Catalina, where Inspector fields would not line up with their labels correctly.
The Exploration of Mars example timeline has been updated to reflect the end of mission of the Mars InSight lander. Farewell, InSight, and congratulations to everyone involved.