TimeStory 2.6 Release Notes
May 24, 2021
Version 2.6 makes it easier to share timelines, particularly large ones, with new options and features in the Export function.
Exporting by Date Range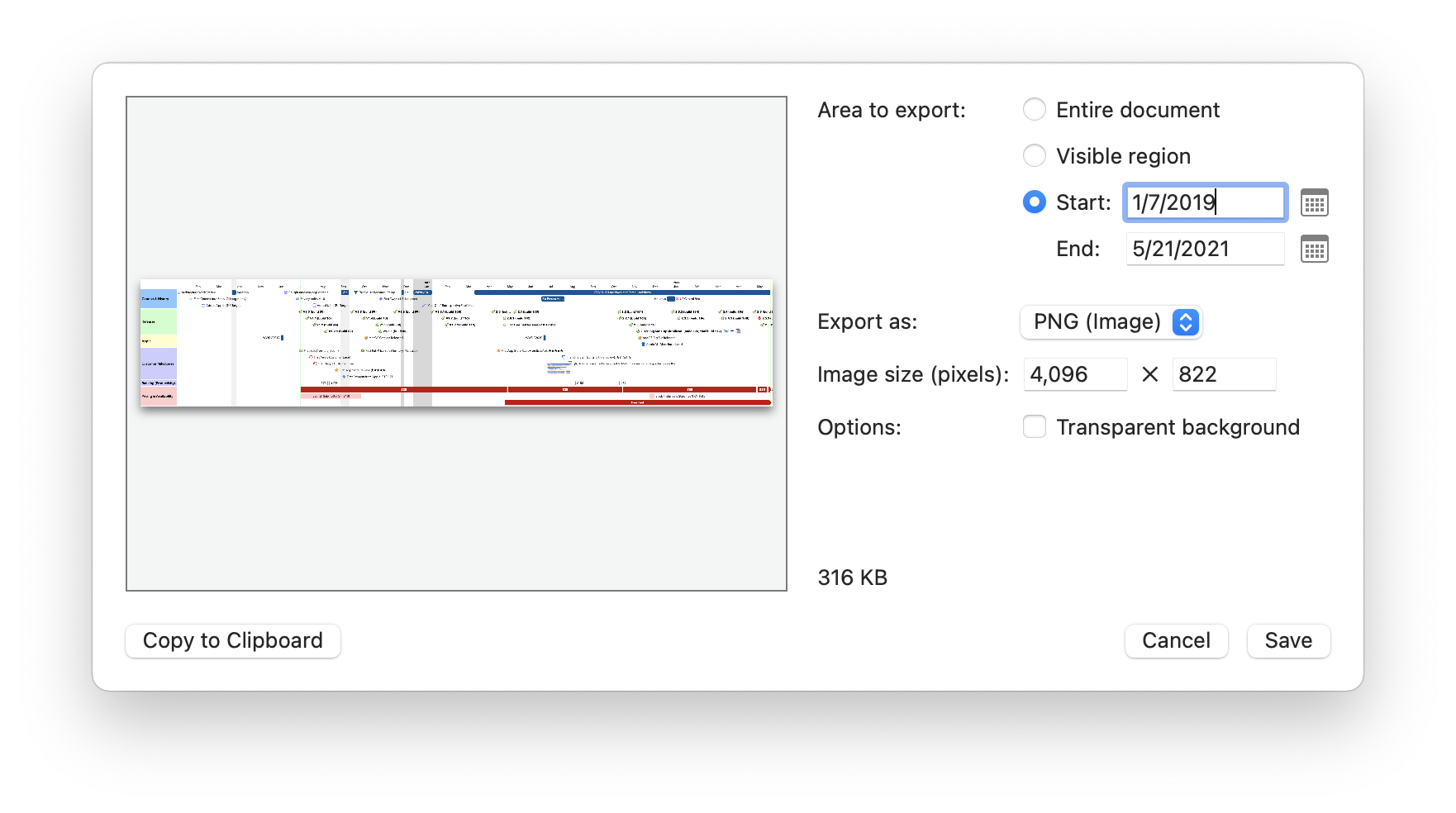 The Export dialog now offers an option to choose a particular range of dates to export. This is ideal when you have a longer timeline and want to share just a slice of it, or when you want to break your timeline up into more manageable exports.
Export to Single-Page PDF
You can now also export your timeline directly as a single-page PDF from the same Export window. A PDF-exported timeline can be scaled up or down without losing detail, its text can be searched and selected, and any hyperlinks will be preserved, making it a great option for sharing timelines with others.
(The existing PNG export still works the same, of course, if that's what you need. So does the traditional "Print to PDF", which produces a multi-page PDF using print settings such as paper size, margins, etc.)
Other improvements
The maximum size of a PNG export is now 10,000 pixels per side. Note that PNGs this large quickly become unwieldy, and can't always be displayed well by some apps! The default is still 4,096 pixels on the longest side, but if you have a long or tall timeline, you can now extend it if needed.
It has always been possible to place a span or point event on top of another span event, by holding the Shift key; TimeStory 2.6 improves the usability of this case by preserving the overlap during editing, and it also fixes some bugs in the title placement of the overlapped events.